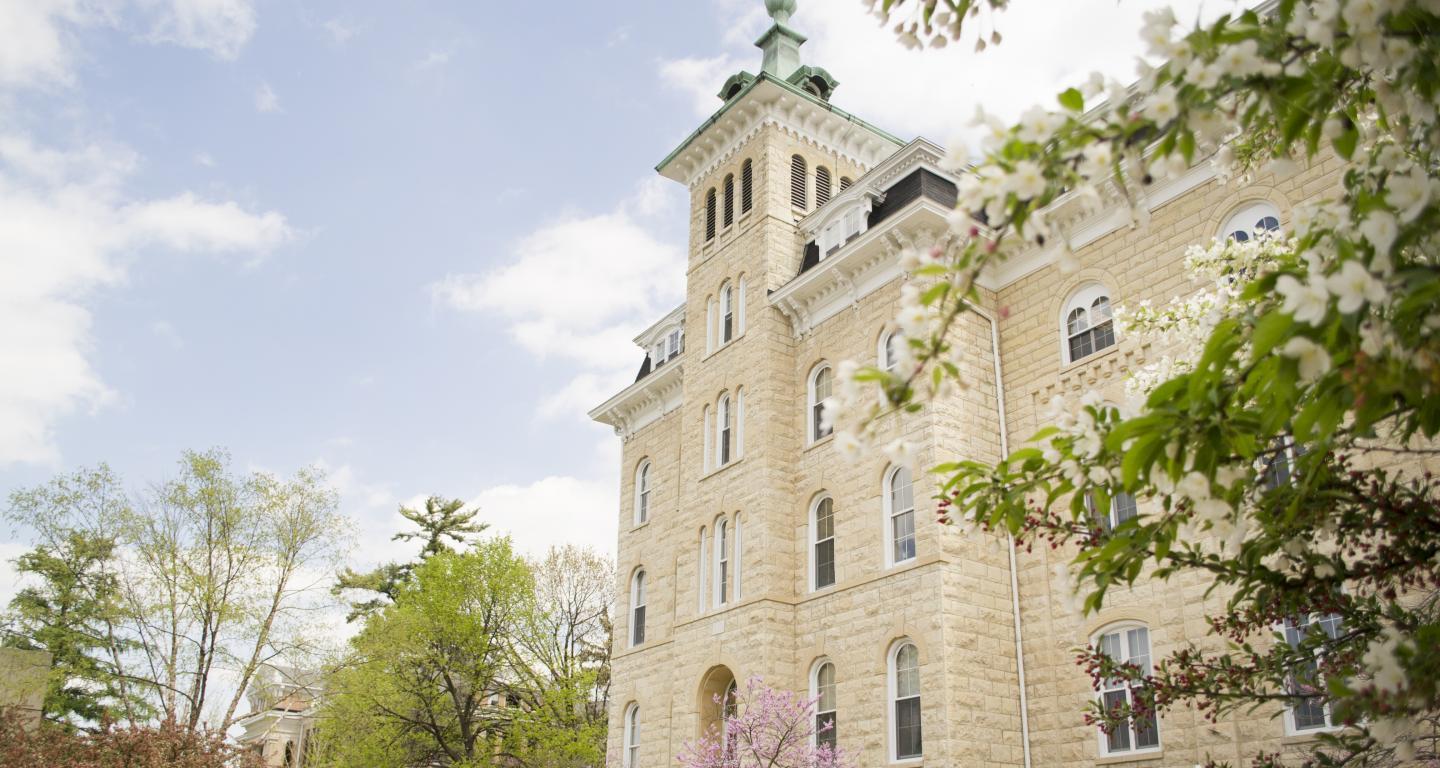 College of Arts & Sciences
Medicine (Pre)
Why pursue a degree in pre-medicine at North Central College?
As a pre-med student, you'll work with faculty mentors and a knowledgeable pre-health advisor, engage with our student Pre-Health Organization, find opportunities to gain experience and develop your personal plan to prepare for medical school. North Central College science courses engage you in active learning, problem-solving, and research-rich laboratory projects that will help you prepare for a medical career with both understanding of living systems and skills in scientific inquiry, quantitative reasoning and critical thinking. At North Central, our curriculum is more than science. Your major and general education courses will also build the oral and written communication skills, teamwork, social skills, resilience, reliability, ethical responsibility and the other core competencies that medical schools demand.
IF YOU ARE INTERESTED IN
Diagnosing and treating illness and injury
Advancing evidence-based health care through research
Specializing in areas like pediatrics, radiology or emergency medicine
then a degree in PRE-MEDICINE might be for you.
Why study pre-medicine at North Central College?
In the Classroom
Coursework topics:
Biochemistry with a laboratory
One semester of calculus
One semester of psychology
One semester of sociology
One year (8 semester hours) of general biology with a laboratory
One year (8 semester hours) of inorganic chemistry with a laboratory
One year (8 semester hours) of organic chemistry with a laboratory
One year (8 semester hours) of physics with a laboratory
Beyond the Classroom
As a pre-med student, you can:
Complete research on campus or at nearby labs or hospitals.
Apply to Lake Erie College of Osteopathic Medicine (LECOM)'s early acceptance program (EAP).
Pursue your research interests by applying for a Richter Grant.
Present your original research findings at local, regional and national conferences such as the National Conferences on Undergraduate Research or North Central's own Rall Symposium.
Attend seminars with doctors, other health professionals and medical school admissions experts.
Gain experience by shadowing doctors and volunteering.
Pre-Medicine Internships and Jobs
A North Central education integrates career preparation with rich academic study. Our faculty encourages you to refine and apply your knowledge in an interconnected world. Here you'll learn to think independently and work globally to solve problems and lead.
Internships
Research intern, Edward Hospital, Naperville
Research intern, Louisiana State University, Shreveport, LA
Research intern, Loyola University Medical School, Maywood, IL
Medical Schools
Recent graduates have been accepted at:
Des Moines University College of Osteopathic Medicine
Loyola University Stritch School of Medicine, Chicago
Marian University College of Osteopathic Medicine
Midwestern University Chicago College of Osteopathic Medicine
Northwestern University Feinberg School of Medicine
Rush Medical College
University of Illinois College of Medicine
University of Wisconsin School of Medicine and Public Health
Uniformed Services University of the Health Sciences
What major should I choose at North Central College?
A degree in Biology or Biochemistry is recommended unless you have a strong interest in another major. Medical schools value intellectual curiosity, analytical thinking, cultural competence, and an understanding of human behavior. Courses in the liberal arts, basic and applied sciences, and advanced sciences are encouraged.
Will I need graduate education?
Yes, after earning your bachelor's degree at North Central becoming a physician requires four years of medical school to earn the Doctor of Medicine (MD) degree. Some students choose osteopathic schools; these four-year programs lead to a Doctor of Osteopathic Medicine (DO) degree, similar to an MD with additional training in osteopathic manipulation. For both MD and DO, at least three additional years of residency are required before you begin practice - even more in some specialties. The average GPA for students accepted to medical school is about 3.7 or higher.
What prerequisite courses do medical schools require?
Minimum course requirements for medical school admission are:
One year of General Biology with lab 
One year of General Chemistry with lab 
One year of Organic Chemistry with lab 
One year of Physics with lab 
Many medical schools also require or recommend:
Genetics
Cell Biology
Molecular Biology
Calculus
Anatomy and Physiology
Biochemistry
Social/Behavioral Science
Statistics
What else should I consider?
While a student at North Central, you will participate in activities that will help you develop into a competitive applicant for medical school. These include: observing in the medical field to demonstrate that you realize how a physician works and are comfortable in a clinical environment; research experience to understand how new knowledge is generated; leadership activities like lab assistant, serving as an officer in a student organization, or tutoring; and, a commitment to others demonstrated through significant volunteer service. The Pre-Professional Health Program Coordinator will guide you in these activities, connect you with alum that have pursued this path, and advise you throughout the application process to medical school.
 
Invest in your future
Choosing the right college is a big decision. Don't make it alone. North Central's admission and financial aid team is here to help you design a financial aid solution that works best for you and your family.
Merit scholarships, grants, loans, campus employment - these are just some of the resources available to you. Over 95 percent of students and 100 percent of all eligible students receive aid. Let our team partner with you in finding the best value for your education.
Learn more about financial aid and costs for North Central College
Apply to North Central College
The first step to becoming a North Central student is reading the application instructions specific to you. Find out everything you need to know about applying by selecting the group you belong to below.