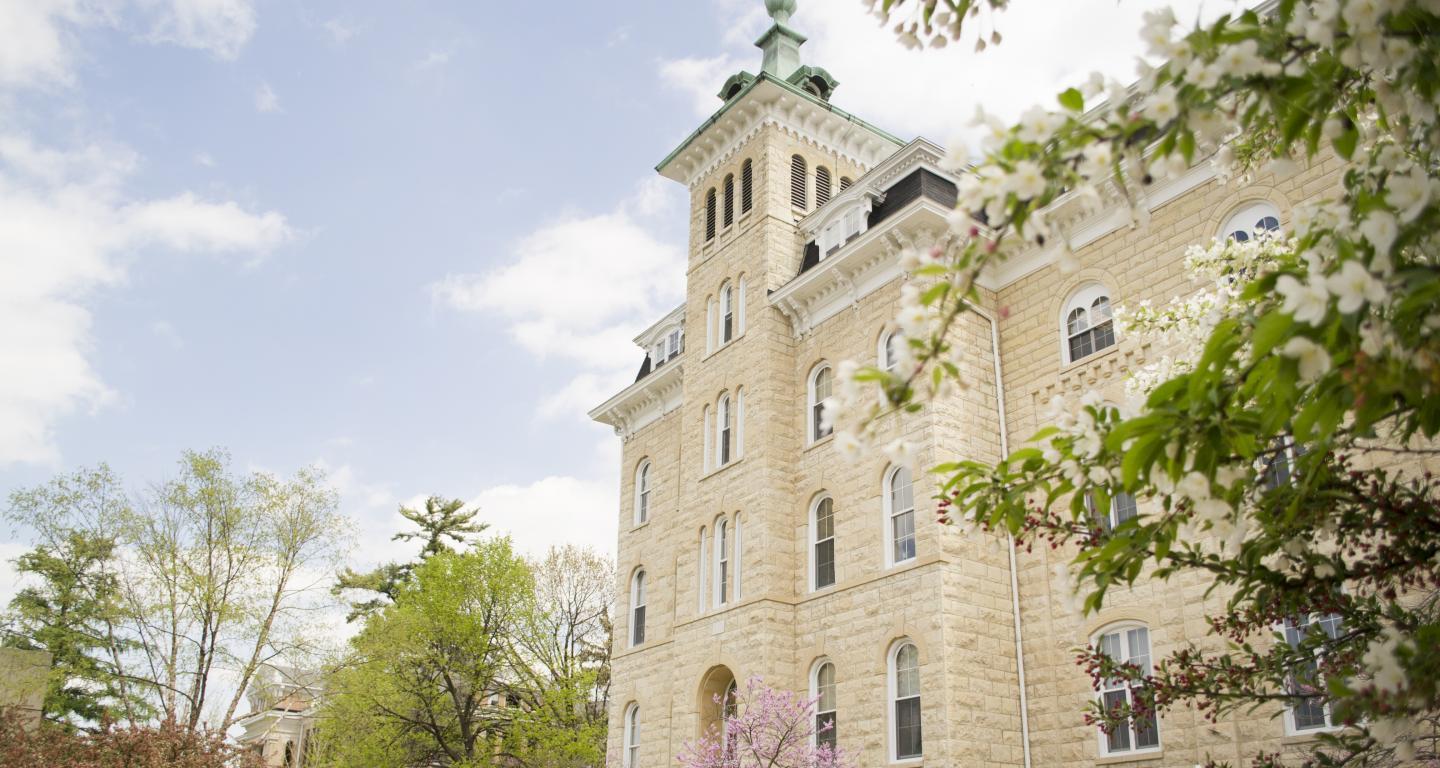 School of Education & Health Sciences
Occupational Therapy (Pre)
Why choose the pre-occupational therapy major at North Central College?
Occupational therapists help people improve their ability to perform tasks in living and working environments. A master's degree or higher in occupational therapy is required for entry into the field.
North Central College can provide you with the solid undergraduate foundation you'll need to pursue studies in occupational therapy. You'll get hands on learning in psychology, anatomy and physiology, and other areas. You'll be pushed to develop excellent writing and communication skills as well as problem-solving skills that occupational therapists must have to work with patients.
You can also:
Gain valuable experience conducting research with faculty, independently or with other students.
Personally get to know professors who teach North Central's small classes.
Pursue job shadowing and volunteer opportunities at numerous facilities near North Central's campus, including Marianjoy Rehabilitation Hospital in Wheaton.
Work with North Central's dedicated pre-health advisor.
Network with alumni and peers through North Central's student-run Pre-Health Organization.
Dual admission bachelor's/master of occupational therapy degree
Pre-Occupational Therapy Opportunities
A North Central education integrates career preparation with rich academic study. Our faculty encourages you to refine and apply your knowledge in an interconnected world. Here you'll learn to think independently and work globally to solve problems and lead.
Graduate Schools
Graduates have been accepted at:
University of Indianapolis
Midwestern University, Downers Grove, Ill.
Midwestern University, Glendale, Ariz.
Rush University, Chicago
Concordia University, Wisconsin
Careers
Graduates have pursued careers including:
Pediatric occupational therapist, The Pediatric Place, Naperville
Occupational therapist, Wheaton Franciscan Healthcare – All Saints, Racine, WI
Occupational therapist, Keiser Therapy, Aurora/Naperville
 
What major should I choose at North Central College?
A degree in Psychology, Health Science, Exercise Science or Biology is recommended unless you have a strong interest in another major.  
Will I need graduate education?
Yes, after earning your bachelor's degree at North Central becoming an occupational therapist requires additional years of study. A master's degree in occupational therapy (MOT) is required to enter the profession; some programs offer an occupational therapy doctorate degree (OTD). Most of the master's degree programs take a minimum of 2 years to complete. The average GPA for students accepted to occupational therapy programs is about 3.5 or higher. 
What prerequisite courses does an occupational therapy master's program require?
Minimum course requirements include:
Human Anatomy with lab 
Human Physiology (lab preferred) 
Abnormal Psychology
Human growth and development across the lifespan
Psychology
Sociology or Anthropology
Statistics
Some occupational therapy programs also require or recommend:
Physics
Ethics
Medical Terminology
Additional coursework in Biology or Chemistry
What else should I consider?
Since occupational therapists work intensely with people, they must possess good communication skills, a commitment to serving others, and an interest in client-centered therapy. North Central occupational therapy students will get hands-on experience that will help them develop into a competitive applicant for occupational therapy programs. These include: observing a licensed occupational therapist to demonstrate that you understand how they work and are comfortable in a clinical environment; leadership activities like serving as a peer health educator, being an officer in a student organization, or tutoring; and, a commitment to others demonstrated through volunteer service.  The Pre-Professional Health Program Coordinator will guide you in these activities, connect you with alum that have pursued this path, and advise you throughout the application process to an occupational therapy program.
Invest in your future
Choosing the right college is a big decision. Don't make it alone. North Central's admission and financial aid team is here to help you design a financial aid solution that works best for you and your family.
Merit scholarships, grants, loans, campus employment - these are just some of the resources available to you. Over 95 percent of students and 100 percent of all eligible students receive aid. Let our team partner with you in finding the best value for your education.
Learn more about financial aid and costs for North Central College
Apply to North Central College
The first step to becoming a North Central student is reading the application instructions specific to you. Find out everything you need to know about applying by selecting the group you belong to below.