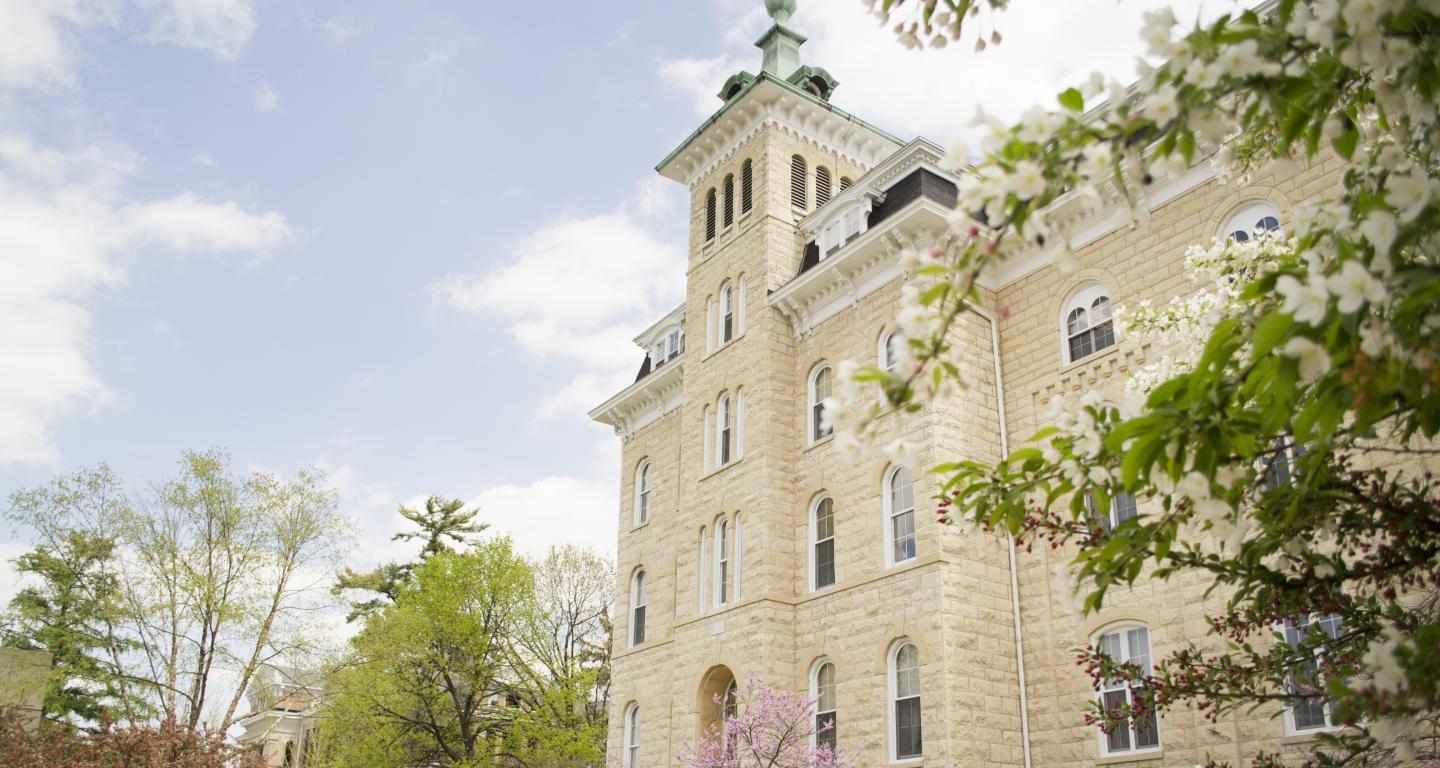 College of Arts & Sciences
Physician Assistant (Pre)
Why choose Pre-PA at North Central College?
A physician assistant is a trained professional who provides diagnostic, therapeutic and preventative health care services under the supervision of physicians and surgeons. By studying at North Central College, you can experience opportunities that will prepare you for admission to a graduate degree program that can lead to a career as a physician assistant.
At North Central, by earning a bachelor's degree in one of our majors, such as biology, biochemistry, neuroscience, and completing specific prerequisite coursework, you will develop a solid foundation for applying to physician assistant programs. You'll be pushed to master writing and communication skills that will help prepare you to relate to patients and colleagues. You'll get to know the professors who teach in North Central's smaller classes, and when you need a letter of recommendation your teachers will know just what to say about you.
You'll have opportunities to gain valuable experience in your degree program by job shadowing medical professionals or volunteering at nearby health care facilities, including Harbor Light Hospice in Glen Ellyn, St. Patrick's Residence in Naperville and Edward Hospital in Naperville.
You can also:
Network with alumni and peers through North Central's student-run Pre-Health Organization.
Conduct research on your own, with peers or a faculty member during North Central's Summer Undergraduate Research Colloquium and present your findings at the Rall Symposium for Undergraduate Research or the National Conferences for Undergraduate Research.
Pursue research interests anywhere in the world by applying for a Richter Grant.
Work with North Central's dedicated pre-health advisor.
Being exposed to these health professions early on in your education will put you on the path to success.
Pre-Physician Assistant Internships and Jobs
A North Central education integrates career preparation with rich academic study. Our faculty encourages you to refine and apply your knowledge in an interconnected world. Here you'll learn to think independently and work globally to solve problems and lead.
Physician Assistant Graduate Programs
Graduates have been accepted at:
Midwestern University College of Health Sciences, Downers Grove, Ill.
Rosalind Franklin University of Medicine and Science – Physician Assistant Program, North Chicago
Rush University – Physician Assistant Program, Chicago
Elon University – Physician Assistant Program, Elon, N.C.
Careers
Graduates include:
Physician assistant, Hinsdale Orthopaedic Associates, Hinsdale, IL
Physician assistant, Central DuPage Hospital, Winfield, IL
Physician assistant, M&M Orthopaedics, Downers Grove, IL
Physician assistant, River North Convenient Care, Wheaton, IL
 
What major should I choose at North Central College?
A degree in Biology, Biochemistry or Neuroscience is recommended unless you have a strong interest in another major. Regardless of your major, physician assistant programs require a set of prerequisite courses, many of which are related to important health sciences (see list below).
Will I need graduate education?
Yes, after earning your bachelor's degree at North Central becoming a physician assistant (PA) requires an additional 2-3 years of graduate study leading to a master's degree from an accredited PA program. There are some residency-like programs to provide additional training after the Physician's Assistant degree is obtained, but most PAs begin practice directly. This field is growing rapidly, so job opportunities are good.  However, the training required is intensive and admission to Physician Assistant programs is almost as competitive as for medical schools. The average GPA for students accepted into PA master's programs is about 3.7 or higher.
What prerequisite courses do physician assistant programs require?
Minimum course requirements for admission to PA schools in Illinois are:
General Biology with lab 
General Chemistry with lab 
Organic Chemistry with lab 
Biochemistry
Microbiology
Anatomy and Physiology
Statistics
Many PA programs also require or recommend:
Psychology
Genetics
Ethics
Medical Terminology
What else should I consider?
Keep in mind that physician assistant studies go beyond the classroom. Since physician assistants work intensely with people, they must possess good communication skills, a commitment to serving others, and an interest in client-centered therapy. In addition to meeting a required minimum GPA, direct, hands-on patient care experience in a health care setting is required by most PA programs in order to be eligible for admission.   
While a student at North Central, you will participate in activities that will help you develop into a competitive applicant for PA schools in Illinois. These include: observing physician assistants and gaining clinical experience in a health care setting; leadership activities like serving as a peer health educator, being an officer in a student organization, or tutoring; and, a commitment to others demonstrated through volunteer service. The Pre-Professional Health Program Coordinator will guide you in these activities, connect you with alum that have pursued this path, and advise you throughout the application process to physician assistant programs.
Invest in your future
Choosing the right college is a big decision. Don't make it alone. North Central's admission and financial aid team is here to help you design a financial aid solution that works best for you and your family.
Merit scholarships, grants, loans, campus employment - these are just some of the resources available to you. Over 95 percent of students and 100 percent of all eligible students receive aid. Let our team partner with you in finding the best value for your higher education.
Learn more about financial aid and costs for North Central College
Apply to North Central College
NCC is here to prepare you through our PA program so that you meet the criteria needed to receive your master's degree. Be sure to start applying so you can start on the path to higher education today! The first step to becoming a North Central student is reading the application instructions specific to you. Find out everything you need to know about applying by selecting the group you belong to below.