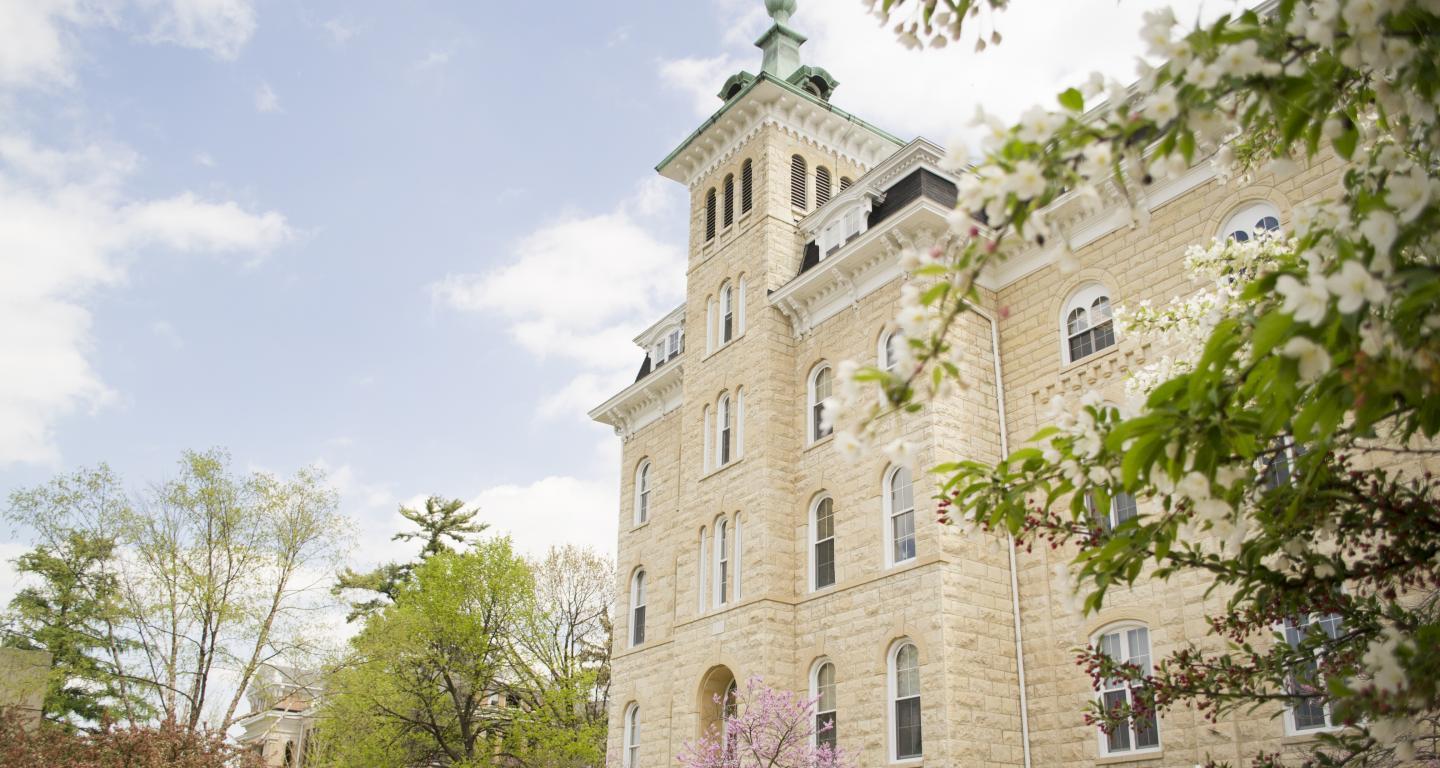 College of Arts & Sciences
Dance
Why choose dance at North Central College?
Dance expresses ideas, emotions and stories as told through movement. Dancers achieve full physical expression, stylistic range and expressive storytelling through ballet, tap, modern and jazz choreography. This program places importance on both training in class and performing on stage.
At North Central, you will study with faculty who are accomplished in the Chicago theatre scene. Your professors will take personal interest in your growth, customize instruction to your capabilities and challenge you as you prepare for performances. Whether you want to dance for fun, pursue it professionally, or to compliment your major, dance at North Central is sure to provide a strong foundation.
IF YOU ARE INTERESTED IN
Telling stories through performing
Mastering multiple styles of dance
Working as part of an ensemble of other dancers
then a minor in DANCE might be for you.
Why study art history at North Central College?
In the Classroom
Coursework topics:
Advanced Ballet
Choreography
Contemporary Modern Dance
Dance History
Jazz Dance
Movement for Actors
Musical Theatre Dance
Somatics
Tap Dance
Beyond the Classroom
As a dance minor, you can:
Tap into our faculty's professional network, which extends throughout Chicago's vibrant theatre community (and beyond).
Join the Cardinal Dance Company, a 60-member, student-managed group that produces an annual show.
Audition for Dance Team, a high-performance cheer team that incorporates advanced dance into routines at athletic events.
Dance Minor
For additional programs and courses in this department, see Theatre.
A minimum of 24 credit hours, including:
Electives
Eight credit hours from the following:
Theatre Practicum Requirement
Three semesters of Theatre Practicum ( ,  ,  and/or  ). Practicum credit is given to students participating in departmental productions. Students may get credit for: 1) Being in a show as a dancer 2) Working on a show in a production assignment having to do with dance. Examples include: Choreographer, Assisstant Choreographer or Dance Captain. Practicum courses may be taken for credit or no credit, and a maximum of six hours may count towards the 128 hours required for graduation. These hours are in addition to, not part of, the hours required for the minor.
Dance Internships and Jobs
A North Central education integrates career preparation with rich academic study. Our faculty encourages you to refine and apply your knowledge in an interconnected world. Here you'll learn to think independently and work globally to solve problems and lead.
Careers
Recent graduates in dance include:
Ballroom and round dance teacher, St. Charles, IL
Instructor of modern dance, BDA Dance, Crest Hill, IL
Instructor of jazz and hip hop dance, Naperville Park District, Naperville
Invest in your future
Choosing the right college is a big decision. Don't make it alone. North Central's admission and financial aid team is here to help you design a financial aid solution that works best for you and your family.
Merit scholarships, grants, loans, campus employment - these are just some of the resources available to you. Over 95 percent of students and 100 percent of all eligible students receive aid. Let our team partner with you in finding the best value for your education.
Learn more about financial aid and costs for North Central College
Apply to North Central College
The first step to becoming a North Central student is reading the application instructions specific to you. Find out everything you need to know about applying by selecting the group you belong to below.