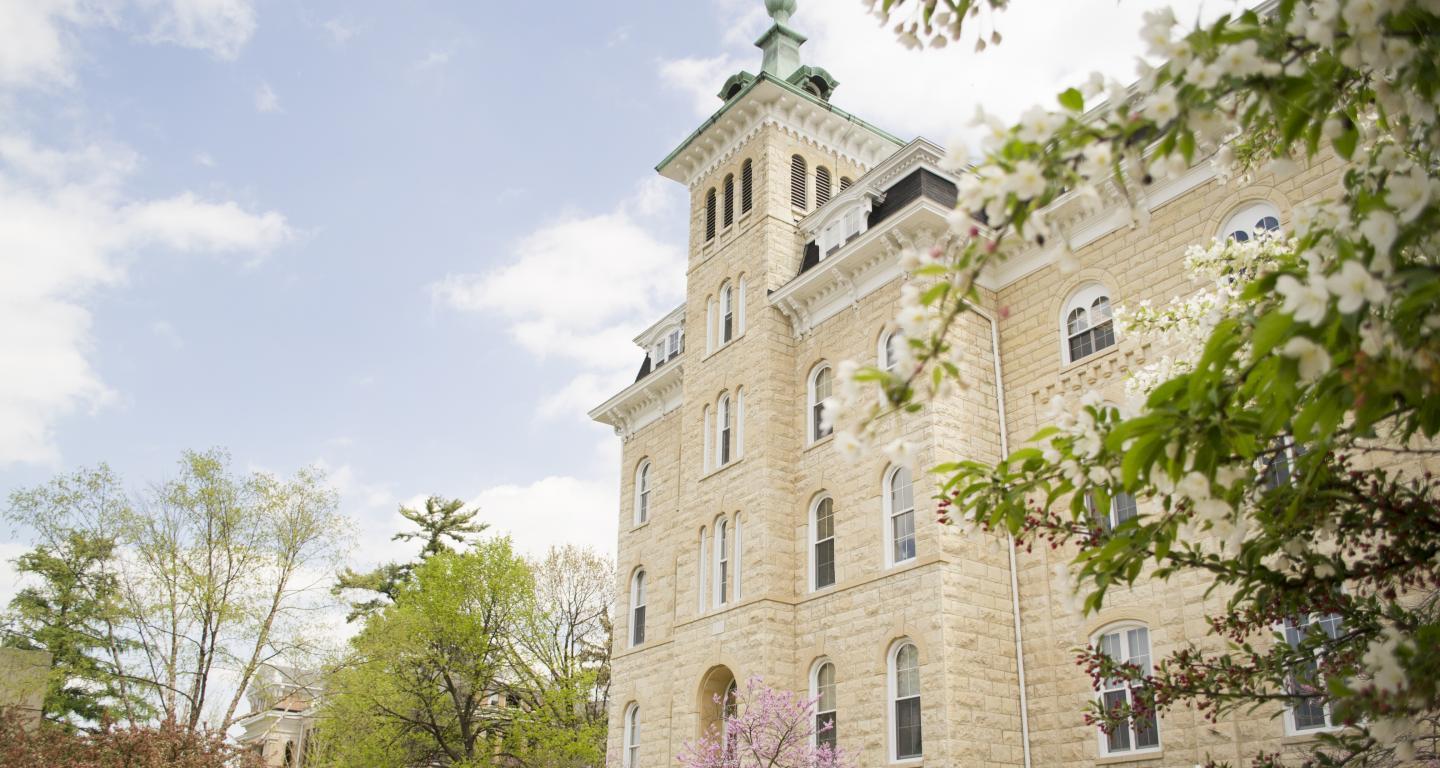 School of Business & Entrepreneurship
Finance
Why pursue a finance degree at North Central College?
Finance majors stemming from our school of business and entrepreneurship are prepared to do a variety of jobs, including corporate finance, investment banking, wealth management, financial services, and law and government to obtain their business finance degrees. This program is designed to help students solve complex quantitative problems and learn the communication skills to be able to explain financial analysis to CEOs, stockholders, and individual clients within commercial banking.
At North Central, you will have the opportunity to gain hands-on experience in business finance and investment banking as early as your first year on campus. As a financial analyst, you'll be responsible for activities like creating sturdy financial plans, giving investment advice, and performing risk management for assets and debts. By learning to create meaningful economic impact across industries, you'll be ready to succeed in any environment.
IF YOU ARE INTERESTED IN
Financial planning

and

capital plans

curating

investment decisions

for corporations

Giving

investment

management

advice to clients

Tracking and performing

risk management

for assets and debts
then a degree in FINANCE might be for you.
Why study finance at North Central College?
In the Classroom
Coursework topics:
11-course comprehensive business core (including Corporate Finance, Microeconomics, Macroeconomics, Financial Accounting, and Managerial Accounting)
Advanced Corporate Finance
Derivatives: Markets, Pricing, and Applications
Financial Institutions
Forecasting and Valuation
International Finance
Investments and Portfolio Management
Statistical Applications in Finance
Wealth Management
Beyond the Classroom
As a finance major, you can:
Simulate trading and access thousands of proprietary reports in the Bloomberg Finance Lab, equipped with ten dual-monitor workstations, Bloomberg Terminal software, and Bloomberg's unique keyboards.
Become "Bloomberg certified" by completing a series of advanced financial modules in our Bloomberg Finance Lab.
Join Finance Club and participate in networking events with finance professionals, attend guest speaker and panel presentations and visit the Chicago Board of Trade, Chicago Board of Options and the Federal Reserve.
Research investments, recommend investment options and manage a real portfolio's risk and returns with a Student-Managed Investment Fund.
Sit for the CFA Level 1 Exam (North Central is a CFA Program Affiliated University).
Apply for internships and jobs through robust faculty and alumni networks or the Center for Career and Professional Development.
Learn about personal finance and work with local high schools through the Center for Financial Literacy.
Finance, B.B.A.
Finance broadly emphasizes the study of financial instruments, institutions and markets. Graduates are employed in a wide variety of careers including financial analysis, financial advising, financial instrument investment and portfolio management and insurance. Finance professionals work for investment banking firms, private firms, governmental units and not-for-profit organizations.
The finance major requirements provide a substantial portion of the content coverage for the level 1 examination in the Chartered Financial Analyst (CFA) program. In addition to the required finance courses and common SBE core, students interested in obtaining the CFA designation are encouraged to complete additional finance, economics and accounting electives.
For additional information and courses in this program, see Economics and Finance.
Four additional credit hours from FINA electives.
Finance Minor
The Finance Minor introduces students to key and core aspects of the financial markets, investments and financial institutions. A minor in finance is appropriate for a wide-range of student majors and can provide the basis for continued graduate study in finance at the masters' degree-level or a Master of Business Administration.
For additional information and courses in this program, see Economics and Finance.
A minimum of 28 credit hours, including:
Finance Electives
Twelve credit hours from the following:
Finance Internships and Jobs
A North Central education integrates career preparation with rich academic study. Our faculty encourages you to refine and apply your knowledge in an interconnected world. Here you'll learn to think independently and work globally to solve problems and lead.
Internships
Finance majors have numerous internship opportunities. The following are some examples of recent internship experiences:
Financial services intern, Wachovia, Naperville, IL
Mortgage lender, Aspen Mortgage Corporation, Naperville, IL
Retirement planning, Northwestern Mutual, Lombard, IL
Financial advisor, Morgan Stanley Smith Barney, Naperville, IL
Financial anaylst, Calamos Investments, Naperville, IL
Careers
Companies recently hiring finance majors:
Allstate
Blue Cross Blue Shield of Illinois
BMO Harris Bank
Edward Jones
Exelon
FCB Banks
Ford Motors
Groupon
Hub Group
Liberty Mutual
Navistar
Northern Trust Bank
Walgreens
Invest in your future
Choosing the right college is a big decision. Don't make it alone. North Central's admission and financial aid team is here to help you design a financial aid solution that works best for you and your family.
Merit scholarships, grants, loans, campus employment - these are just some of the resources available to you. Over 95 percent of students and 100 percent of all eligible students receive aid. Let our team partner with you in finding the best value for your education.
Learn more about financial aid and costs for North Central College
Apply to North Central College
The first step to becoming a North Central student is reading the application instructions specific to you. Find out everything you need to know about applying by selecting the group you belong to below.